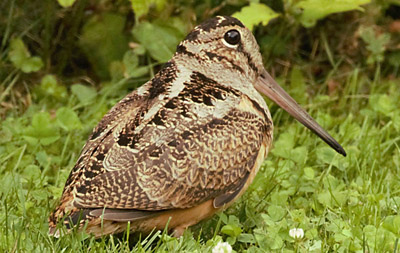 Signs of Spring Walk at the Marden-Chittick Refuge, Greene
April 22, 2022 – 6:30 PM (rain date April 23 at 6:30 PM)
Celebrate Earth Day with the Androscoggin Land Trust and the Stanton Bird Club, with an evening nature walk to find signs of spring! We will gather at the lower field of the Marden-Chittick Refuge in Greene (see directions below) at 6:30 PM. Dana Little and Judy Marden will lead a walk around the field and nearby woods, looking for signs of spring: vernal pools by the field edge, emerging spring wildflowers and plants, calling owls, and, when it begins to get dark, woodcocks displaying spring mating behavior.
The ground will be wet, and ticks will be out, so we recommend tall waterproof boots or gaiters, and tick repellent. Bring a flashlight and/or headlight.
Directions: The field is on Copper Ridge Road, off the dirt section of North Mountain Road in Greene. The nearest house address is 19 Copper Ridge Road, Greene ME 04236, and there is plenty of parking along the side of the field beyond that house. Dan Marquis has volunteered to meet participants at Gowell's Grocery Store on Route 202 in Greene and lead them in, if you prefer an in-person guide. He'll be in the parking lot at 6:15, driving a Marquis Signs vehicle. For help, call the ALT Office, (207) 782-2302.